The 'Marination Factory' Eel Museum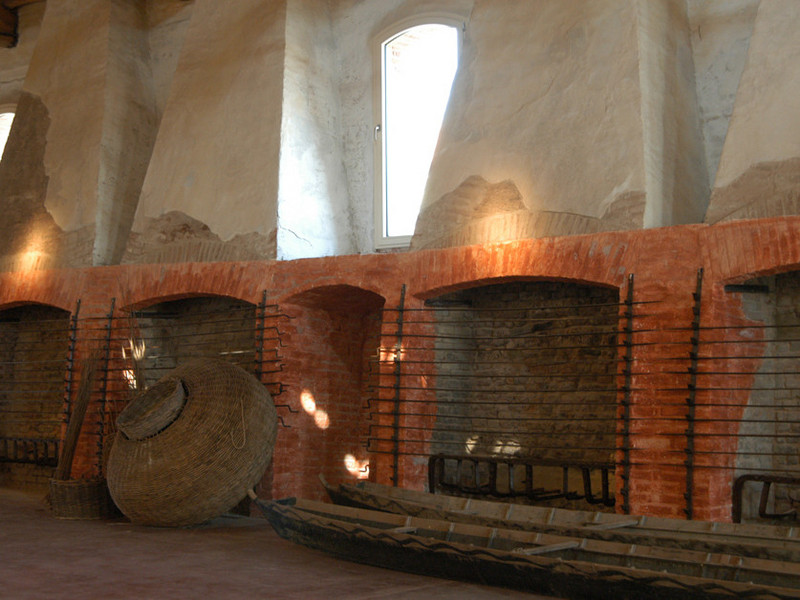 Comacchio, the city of three bridges, is host to a museum dedicated to the pride of this region: the eel. The museum came into existence as a result of the restoration of an old marination factory which today offers visitors a tour of the entire processing cycle, and the chance to witness eel marination firsthand.
The tour includes a step to the " Sala dei Fuochi" (Hall of Fire), the heart of the complex, in which twelve chimneys interspersed with niches are conserved, where happened, and still happens marinated eel processing of the Comacchio, a tasting, period film, an exhibition of 'marotte', the typical flat-bottomed boats nurseries, and finally a visit to the "Sala degli aceti" (Vinegars Hall), which houses the vats and barrels of various types. At the end there is the museum shop, specialized in a typical local products.