XX Artusi Festival
XX Artusi Festival
24/06/2017 through 02/07/2017
Forlimpopoli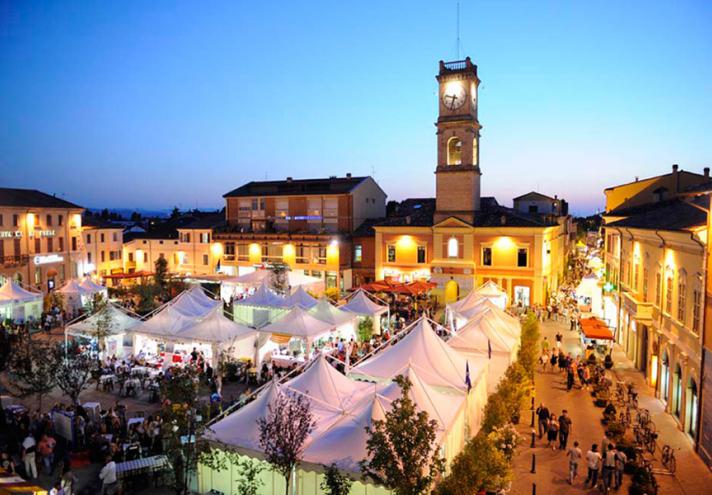 During the Artusi Festival, Forlimpopoli becomes the capital of "eating well", in homage to its most illustrious citizen, the gastronome Pellegrino Artusi, undisputed father of modern Italian cuisine. For nine evenings, an irresistible interweaving of sounds, fragrances and flavours invade the streets and squares of the old town, the setting for a unique combination of gastronomy, culture and entertainment.
The leading thread are the domestic cuisine and the recipes of the celebrated Artusian manual "The Science in the kitchen and the art of eating well. Restaurants and degustation points are dressed along the roads, alleys and squares of Forlimpopoli.
The Artusiana Festival mixes a stimulating gastronomic offer with a rich program of performances, concerts, entertainment, exhibitions and cultural events that stimulate palate and delight mind.
During the Artusiana Festival, meetings, conferences and seminaries about food culture take place in Casa Artusi and in the town and each year the city of Forlimpopoli award the prizes "Artusi" and "Marietta ad Honorem" renowned personalities.