Parma Ham Festival
Parma Ham Festival
01/09/2017 through 03/09/2017
Parma and surroundings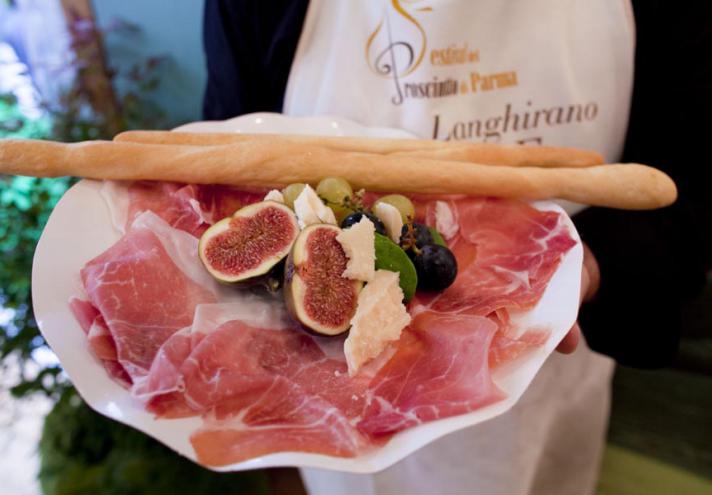 In 2016, Parma ham will be once more the main attraction of both the city of Parma and the surrounding production area.
The Parma Ham Festival offers namely a calendar full of events based on sport, wine and food, shows and culture. A showcase for Italian quality which involves 164 companies, 3.000 employees and 5.000 pig farms for a total turnover of 1.7 billion euros. The main event will be, as usual, "Finestre Aperte" (Open Windows): ham factories will open wide their gates to the public and offer the opportunity to watch the production process and to participate in free tastings. The producers will show how pig thighs turn into the Parma ham thanks to a combination of tradition, passion and climate. A shuttle bus service will be provided, enabling you to reach the participating companies.
An interesting part of the programme will be the visit to the Parma Ham and Salamis Museum, located in the former Foro Boario of Langhirano.
Several initiatives will animate the Parma hills with dinners in the villages, street theatre, local produce stalls and in-depth seminars. Special menus in the restaurants and farms will be available throughout the period of the festival.