Autumn in Cesenatico. Fish Festival
Autumn in Cesenatico. Fish Festival
01/11/2018 through 05/11/2018
Porto Canale - Colonia AGIP, Cesenatico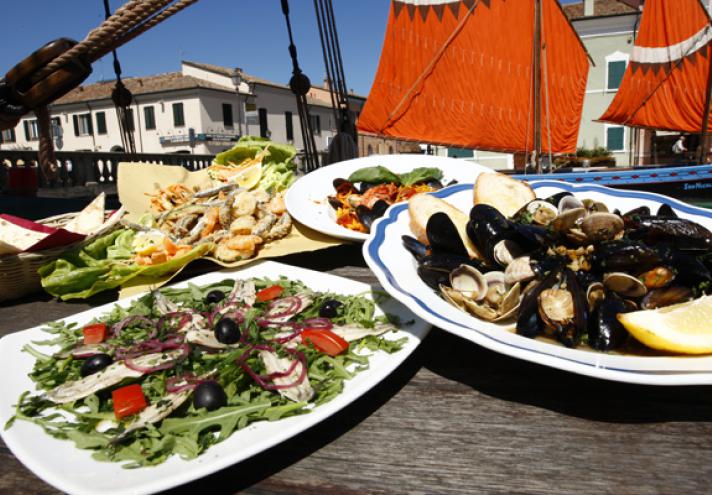 The town turns into a big restaurant with special fish dishes, a tribute to this season's fish, cooked and served in many different ways. The tastings will take place in the characteristic alleys of Cesenatico and along the harbour (Porto Canale) and will feature anything from fried fish cones – wrapped in yellow paper sheets- to small macaroni to grilled fish cooked on a spit to slow-cooked dishes.
Other interesting events will also be featured, for example a display on the ancient ice houses where food was stored before refrigerator rooms were invented or the Maritime Museum with its old vessels perfectly equipped and ready to set sail.
With this festival "Il Pesce fa Festa" the town of Cesenatico will be the perfect destination for all gourmets who love the wonderful taste of fish.