"Matilde di Canossa – Terre di Lambrusco" wine competition
"Matilde di Canossa – Terre di Lambrusco" wine competition
25/05/2018 through 27/05/2018
Reggio Emilia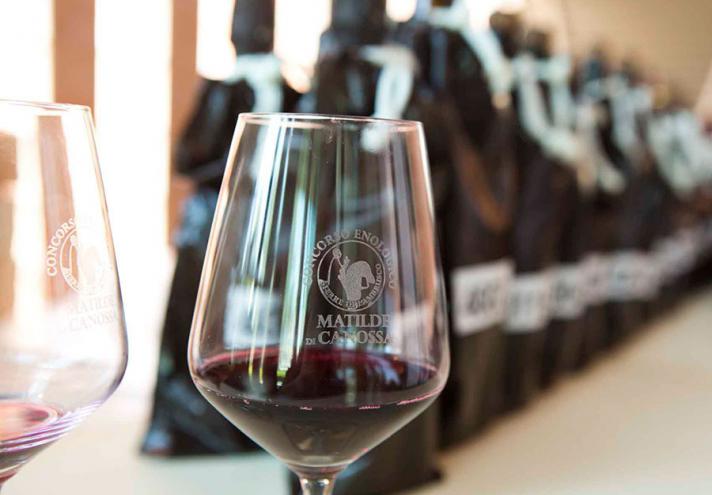 Now in its 8th edition, the purpose of the "Matilde di Canossa – Terre di Lambrusco" Wine Competition is to highlight and promote the best production of dry, semi-dry, semi-sweet and sweet Lambrusco wine, as well as awarding and encouraging the wine-making enterprises to continuously improve the quality of their products. Wine-making enterprises with headquarters and/or plants in the provinces of Reggio Emilia, Modena, Parma and Mantua (the classic produc- tion zone) may take part in the Competition.
Formed following lots drawn in public, the Commissions comprise 6 technicians, at least four of whom work in Emilia, a sommelier or a wine expert.
The assessment method used is the one established by "Union Internationale des Oenologues", which judges the wine visually (clarity, perlage and colour), according to its aroma (frankness, intensity, fineness and harmony), flavour and flavour/aroma (frankness, intensity, body, harmony and persistence). Each member of the Commission expresses his personal opinion.